February 09, 2017

National Public Safety Telecommunications Council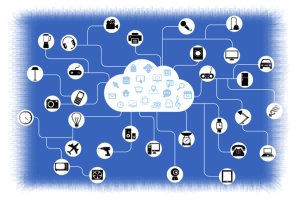 Internet of Things: Participate in NPSTC's New IoT Working Group.
How will the use of sensors and smart devices, broadly referred to as the Internet of Things (IoT) affect public safety? IoT The public is rapidly engaging with the use of sensors and devices that are expected to interface with PSAPs and, in some cases, directly with a first responder. Public safety agencies are also investigating the use of body worn sensors and other devices that can enhance the safety and efficiency of first responders. This Working Group will examine the current state of IoT, identify specific areas and issues that could affect public safety, and make recommendations to the Governing Board as needed. The NIST-sponsored Global City Teams Challenge (
GCTC
) is coordinating trials in several cities to examine how sensors and IoT systems can improve both general government and public safety outcomes. Presentations from different organizations will help educate Working Group members on the current state of IOT and will prevent any duplication of effort between NPSTC and other groups.

PSCR Seeks Public Safety Organizations to Assist Innovation Accelerator Program.
What is the Public Safety Innovation Accelerator Program? It is a grant program offering up to $30 million in funding to study and improve mobile communication systems for law enforcement, fire, and EMS. Funding is available to both research scientists and engineers and to public safety agencies.
To facilitate impactful partnerships between industry and public safety, PSCR will maintain a list of public safety organizations that have expressed interest in working with grant recipients who are doing this research. Interested agencies should send an email to
pscr@nist.gov
, expressing their desire to participate, along with their specific areas of expertise or concern and points of contact. Agencies are not obligated to participate and will be able to determine if any given project is a good fit for their organization. Requiring grant applications to partner with a public safety organization will insure that first responder needs and requirements are accurately assessed. NPSTC encourages public safety agencies to take advantage of this opportunity.
Learn more about the program here
.
UL Extends Use Case Survey Until February 28: Underwriters Laboratories Inc. (UL) Seeks Additional Fire and EMS Agencies to Participate in Questionnaire.
The UL task group is working to develop a performance standard for tactical operations video cameras. The group is seeking additional input from the fire and EMS community to help determine how different systems (i.e., handheld, throwable, robot mounted, etc.) are used for specific missions. The group also wants to determine what features those systems need to have according to your particular needs (i.e., viewing, power, listening, usability, etc.). Click
here
to complete the questionnaire.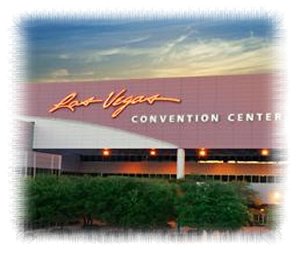 NPSTC Meeting: Friday, March 31, 2017 | 8:30 a.m. - 5:30 p.m. PT; Meeting Room: S231
NPSTC Booth: 3404; Wednesday, March 29, 2017 | 10:00 a.m. - 5:30 p.m. PT; and Thursday, March 30, 2017 | 10:00 a.m. - 5:00 p.m. PT
NPSTC Public Safety Broadband Update
Tuesday, March 28, 2017, 1:30 p.m. - 2:30 p.m. PT; *TM1; Town Hall Meeting
Moderator:
Barry Luke, NPSTC Deputy Executive Director
Panelists:
Tom Sorley, NPSTC Technology and Broadband Committee Chair; Kim Coleman Madsen, Broadband Emerging Technologies Working Group Chair; Chris Kindelspire, LMR LTE Integration & Interoperability Working Group Chair
NPSTC will present updates on public safety broadband requirements work, including technical and operational considerations for broadband deployable systems, LMR to LTE migration, including off network and radio ID, and the role of sensors and analytics in public safety.
Drones, Robots, and Public Safety
Thursday, March 30, 2017, 4:15 p.m. - 5:30 p.m. PT; *TH32; 911 and Public Safety Track
Panelists:
Tom Sorley, NPSTC Technology and Broadband Committee Chair; Michael Britt, NPSTC Technology and Broadband Committee Vice Chair; Matt Rogers, Michigan State Police
NPSTC's Unmanned Aerial Systems (UAS) and Robotics Working Group will present on evolving use of these systems to support first responders. This Working Group has been working with NIST, PSCR, FAA, and FCC to catalog current uses of UAS and robotic technology, receive case study presentations from public safety organizations that have deployed UAS systems, and develop a list of best practices. Get an overview of current technology in use by law enforcement, fire, and EMS organizations plus a look at emerging trends with these devices. Learn about the regulatory environment impacting drones, UAVs and robots, and get a detailed list of best practices and current operational deployment profiles, including an overview of the development work by government and military labs to provide robot assisted response.
*Location subject to change.

Join Us on Social Media
NPSTC Outreach News and Related Public Safety News are now available on NPSTC's blog.
Click on the orange icon above to check it out.
NPSTC is a federation of organizations whose mission is to improve public safety communications and interoperability through collaborative leadership.
Support provided by the U.S. Department of Homeland Security's Science and Technology Directorate, Office for Interoperability and Compatibility, and the National Program and Protection Directorate, Office of Emergency Communications. Points of view or opinions expressed are those of the originators and do not necessarily represent the official position or policies of the U.S. Department of Homeland Security.
American Association of State Highway and Transportation Officials | American Radio Relay League | Association of Fish and Wildlife Agencies | Association of Public Safety Communications Officials | Forestry Conservation Communications Association | International Association of Chiefs of Police | International Associate of Emergency Managers | International Association of Fire Chiefs | International Municipal Signal Association | National Association of State Chief Information Officers | National Association of State Emergency Medical Services Officials | National Association of State Foresters | National Association of State Technology Directors | National Council of Statewide Interoperability Coordinators | National Sheriffs' Association | National Emergency Number Association
National Public Safety Telecommunications Council | 8191 Southpark Lane | Suite 205 | Littleton | CO | 80120