Welcome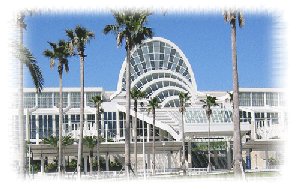 The National Public Safety Telecommunications Council (NPSTC) will be holding an in person NPSTC Meeting in Orlando, FL at IWCE 2018. Come be a part of improving public safety communications and interoperability through collaborative leadership. Together we can create one unified voice for public safety.
In Person NPSTC Meeting
Friday, March 9, 2018; time TBD
Teleconference Call In:
(510) 227-1018 | Conference ID: 1927086#
There are many lodging options located near the Orange County Convention Center in Orlando, FL.

Weather
The weather in Orlando during January is part of what makes the city a top travel destination. The average highs are expected to be in the 70's or 80's and the lows in the 50's.
Transportation
ORLANDO INTERNATIONAL AIRPORT – MCO
Airport shuttle service, on request, complimentary
Bus service, fee: $2 USD (one way)
Invitational travel is extremely limited. If you are selected to receive funding, the support office will contact you. If you have any questions, please contact support@npstc.org.
NEW: Virtual audience may send questions to support@npstc.org and we will address them during the Q&A portion of each presentation.
If you have any questions that do not require an answer at the meeting, please contact the Support Office at
support@npstc.org or 1-866-807-4755.