June 28, 2016

National Public Safety Telecommunications Council
Today the National Public Safety Telecommunications Council (NPSTC) published the
Intrastate Channel Naming Recommendations
which provides recommendations on the assignment of standardized names for regional and statewide interoperability channels. This is a companion document to the NPSTC and Association of Public Safety Officials – International (APCO) American National Standards Institute (ANSI) Common Channel Naming Standard currently in the ANSI approval process.
NPSTC's Intrastate Channel Naming Recommendations provide a common system for naming the interoperability channels used regionally and statewide by local, regional, tribal, and state agencies throughout the state.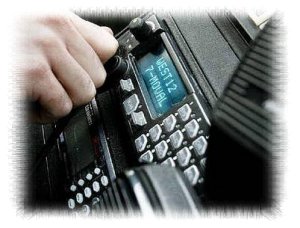 The scope of these recommendations includes first responders and other authorized users. It applies to all voice communications channels designated by state agencies for interoperability purposes.
It does
not
apply to interoperability channels designated nationally by the Federal Communications Commission (FCC) or to federal agency channels designated nationally by the National Telecommunications and Information Administration (NTIA). These two groups of nationwide interoperability channels can be found in the National Interoperability Field Operations Guide (NIFOG) and the ANSI/APCO/NPSTC ANS 1.104.2-2016 Standard.

Join Us on Social Media
NPSTC Outreach News and Related Public Safety News are now available on NPSTC's blog.
Click on the orange icon above to check it out.
NPSTC is a federation of organizations whose mission is to improve public safety communications and interoperability through collaborative leadership.
Support provided by the U.S. Department of Homeland Security's Science and Technology Directorate, Office for Interoperability and Compatibility, and the National Program and Protection Directorate, Office of Emergency Communications. Points of view or opinions expressed are those of the originators and do not necessarily represent the official position or policies of the U.S. Department of Homeland Security.
American Association of State Highway and Transportation Officials | American Radio Relay League | Association of Fish and Wildlife Agencies | Association of Public Safety Communications Officials | Forestry Conservation Communications Association | International Association of Chiefs of Police | International Associate of Emergency Managers | International Association of Fire Chiefs | International Municipal Signal Association | National Association of State Chief Information Officers | National Association of State Emergency Medical Services Officials | National Association of State Foresters | National Association of State Technology Directors | National Council of Statewide Interoperability Coordinators | National Sheriffs' Association | National Emergency Number Association
National Public Safety Telecommunications Council | 8191 Southpark Lane | Unit 205 | Littleton | CO | 80120