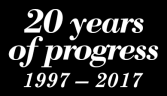 "NPSTC is a federation of organizations whose mission is to improve public safety communications and interoperability through collaborative leadership"
In the News...
Help Improve Emergency Communications – Take the Safecom Nationwide Survey Today!
S&T Facebook Live Tech Talk: Lost Person Locator: Tools for Search and Rescue, January 25 at 2 PM ET
Save the Date! PSCE Conference in Brussels, May 23-24, 2018
NPSTC Releases Public Safety Land Mobile Radio (LMR) Interoperability with LTE Mission Critical Push to Talk Report
SAVE THE DATE! Wednesday, January 24, NPSTC to Host Town Hall on PS Social Media Use during Disasters
SAVE THESE DATES: January 9, 2018, Full NPSTC Meeting by Teleconference and March 9, 2018, Full NPSTC Meeting in Person at IWCE
NPSTC's EMS Working Group Publishes Sensor Based Medical Alarms: What Your EMS Agency Should Know!
OEC/NCSWIC Publish White Paper on T-Band Giveback and Implications for Public Safety
PERF Presents its latest report in the Critical Issues in Policing series: The Revolution in Emergency Communications