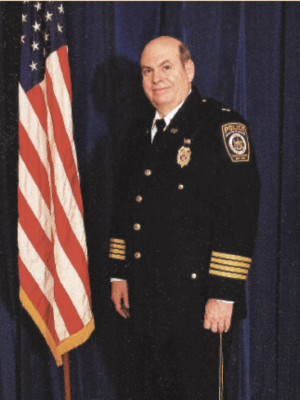 Mr. Thomas Roche, 71, of Gates, passed away Tuesday, October 10, 2017. Mr. Roche was Monroe County's longest-serving police chief when he retired in May 2006. His 42-year law enforcement career started in 1964 with the Rochester Police Department. He joined the Gates Police Department in December 1967 and became chief in February 1974.
He served in the U.S. Army Reserves for five years, starting in 1966. His Army years included nine months of active duty.
Mr. Roche was 27 when he was promoted to the department's top position just months after the death of previous Police Chief William Stauber in 1973. According to Gates Police records, Mr. Roche earned the highest score of the officers who completed the civil service exam for the chief post.
Under Mr. Roche's leadership, the Gates Police Department expanded and earned state accreditation status in 1992. The department grew from just a handful of full- and part-time officers when he started as chief to 32 officers at the time he retired.
He served as president of the New York State Association of Chiefs of Police and was vice chairman of the International Association of Chiefs of Police Communications Committee. He was a member of numerous other community boards.
# # #