February 02, 2017

National Public Safety Telecommunications Council
NPSTC Announces Publication of Radio Interoperability Best Practices Reports.
On January 24, the NPSTC Governing Board approved a
master report
and
three best practice statements
that identify specific actions local public safety agencies can take to improve emergency communications interoperability. The master report explains the role of best practices and the use of migration strategies to enhance first responder safety and how each topic relates to the SAFECOM Interoperability Continuum with regard to Standard Operating Procedures, Governance, Technology, Training/Exercise, and Usage. The first three best practice statements cover specific issues that are critical to achieve interoperability:
Best Practice #1: Nationwide Interoperability Channel Naming and Usage
Best Practice #2: Interoperability Systems Change Management Practices
Best Practice #3: Training and Proficiency in the Management and Usage of Interoperability Equipment and Systems
In creating these best practices recommendations, the Working Group utilized the recommendations and information contained in after action and incident reports that noted specific areas for improvement and agency or regional operating procedures, which were submitted for review to determine if strategic level best practices could be defined and recommended for buildout into a Best Practice Statement. The Working Group has identified a total of 13 topics that will result in unique best practice statements. NPSTC intends to publish these additional reports as they are completed by the Working Group.
NPSTC was asked to define essential radio interoperability best practices following the deaths of 19 wildland firefighters during the Yarnell Hill incident in 2013.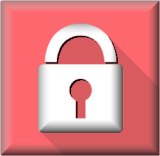 Governing Board Approves Task Force Encryption on Interoperability Channels Report at January 24 NPSTC Meeting.
The use of digital encryption is increasing among public safety agencies and has created interoperability problems for first responders. NPSTC has long advocated that analog voice be the standard for interoperability communications. The Task Force studied this issue and issued a questionnaire in May 2016 to assess how public safety agencies use encryption and to what extent they use encryption on designated interoperability channels. The FCC also issued a ruling on analog voice communications that directly impacted the use of digital encryption on nationwide interoperability frequencies. The Task Force finalized an outreach document to educate public safety agencies on this issue and developed the following findings:
Encryption is not allowed on nationwide interoperability calling channels and tactical channels in VHF, UHF, and 800 MHz.
Encryption is not allowed on 700 MHz calling channels but is allowed on 700 MHz tactical channels.
Some frequencies are allocated as Mutual Aid channels (e.g., VLAW and VFIRE), and encryption is allowed.
Encryption is allowed on local, regional, and statewide interoperability channels (if allowed by the local authority).

Join Us on Social Media
NPSTC Outreach News and Related Public Safety News are now available on NPSTC's blog.
Click on the orange icon above to check it out.
NPSTC is a federation of organizations whose mission is to improve public safety communications and interoperability through collaborative leadership.
Support provided by the U.S. Department of Homeland Security's Science and Technology Directorate, Office for Interoperability and Compatibility, and the National Program and Protection Directorate, Office of Emergency Communications. Points of view or opinions expressed are those of the originators and do not necessarily represent the official position or policies of the U.S. Department of Homeland Security.
American Association of State Highway and Transportation Officials | American Radio Relay League | Association of Fish and Wildlife Agencies | Association of Public Safety Communications Officials | Forestry Conservation Communications Association | International Association of Chiefs of Police | International Associate of Emergency Managers | International Association of Fire Chiefs | International Municipal Signal Association | National Association of State Chief Information Officers | National Association of State Emergency Medical Services Officials | National Association of State Foresters | National Association of State Technology Directors | National Council of Statewide Interoperability Coordinators | National Sheriffs' Association | National Emergency Number Association
National Public Safety Telecommunications Council | 8191 Southpark Lane | Suite 205 | Littleton | CO | 80120