April 09, 2017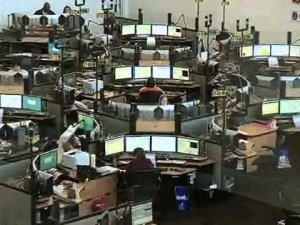 Thanks to our public safety telecommunicators!
The
Association of Public-Safety Communications Officials (APCO) International
joins communities, government leaders, and 9-1-1 communications centers to honor members of the 9-1-1 community, who help save lives in times of personal or national crisis.
NPSTW
is the annual opportunity to thank 9-1-1 public safety telecommunicators, technicians, trainers, supervisors, managers, and other 9-1-1 professionals across the country, who protect the lives of the public and first responders every day. Check out the
NPSTW "Tell Us Your Story" blog
, where stories can be shared about being a public safety telecommunicator. According to APCO, "Initially conceived in 1981 by Patricia Anderson of the Contra Costa County Sheriff's Office in California, NPSTW was created to raise public awareness of the hard work and dedication of public safety telecommunicators."