July 31, 2019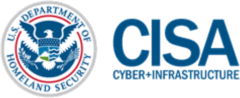 July 31, 2019
Ransomware Message to Stakeholders
CISA Colleagues,
If you've been reading the Daily News Clips recently, and I hope you have, you've seen a recent spate of news about ransomware attacks across the country. As part of our role as the Nation's risk advisor, this week CISA teamed up with our partners at the National Governors Association (NGA), the National Association of State Chief Information Officers (NASCIO) and the Multi-State Information Sharing and Analysis Center (MS-ISAC) to put out a statement offering three quick steps that state, local, tribal, and territorial (SLTT) partners should take to combat ransomware. Collectively, the statement was widely distributed to SLTT agencies and partners across the country. The growing number of such attacks highlights the critical importance of making cyber preparedness a priority and taking the necessary steps to secure our networks against adversaries. Prevention is the most effective defense against ransomware.
The jointly distributed awareness product for SLTT agencies released on Monday highlights three steps to resilience against ransomware:
Back-up Your Systems
Reinforce Basic Cybersecurity Awareness and Education
Revisit and Refine Cyber Incident Response Plans
I encourage you to read our statement and share it with your partners. With the prospect for more of these events, I encourage you to lean-in and open dialogues with partners in a proactive manner. The Director and I count on you to amplify these messages with our stakeholders who can serve as force multipliers in our efforts to combat ransomware and raise awareness on our cybersecurity efforts. For more information, you can find the steps listed on the US-CERT website here.
Thank you for helping to spread the message out about our incredibly important efforts across the Agency.
Kevin Benacci
Director of External Affairs
Cybersecurity and Infrastructure Security Agency
CISA leads the National effort to understand and manage
cyber and physical risk to our critical infrastructure.