May 06, 2020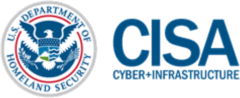 Partners,
As we continue to respond as a nation to coronavirus (COVID-19), we must remain vigilant of adversaries seeking to target our critical systems and disrupt our vital supply chains.
Now more than ever, resilient critical infrastructure is imperative for public health and safety and community well-being. One of the Cybersecurity and Infrastructure Security Agency's (CISA) top priorities is securing the global Information and Communications Technology (ICT) supply chain. Every day, ICT systems —those hardware, software, and services critical to communicating — support a broad range of
critical infrastructure activities
that collectively enable the provisioning of
National Critical Functions (NCFs)
, such as generating electricity, operating hospitals, and supplying clean water. ICT products and services also provide remote access into work environments, e-Learning capabilities, and mobile computing. If vulnerabilities in the ICT supply chain are exploited, the consequences can affect all users of that technology or service.
CISA has published several resources on
ICT supply chain risk management
, to include a new ICT Supply Chain Essentials guide, to help partners and stakeholders deal with managing risks to their ICT supply chains. Read, download, or share these resources to help raise awareness.
Cybersecurity and Infrastructure Security Agency