February 03, 2018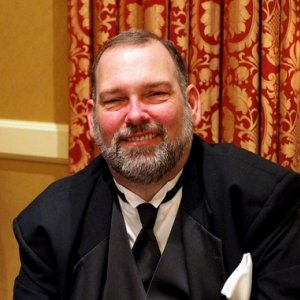 Tom was the Deputy CIO/Deputy Director, IT Public Safety at the City of Houston, Chair of the Public Safety Advisory Committee (PSAC) of FirstNet, member of SAFECOM, and former Chair of NPSTC's Technology and Broadband Committee. He was a recipient of the Richard DeMello Award which is presented each year to one individual in public safety communications who has demonstrated the highest levels of personal and professional conduct and performance in the local, state, and national public safety communications arena.
Tom was a long-time participant of NPSTC and his presence will be greatly missed in our community. We benefited from knowing him, being challenged by his intellect, and enjoying his humor. We are all profoundly impacted by this loss. His contributions to public safety will be felt for decades.
Tom's service:
The Celebration of Tom's Life is going to be held Sunday, February 11th, at the Nathanial Center for Cultural and Biblical Education.
The address is 804 Russell Palmer Rd., Kingwood, TX 77339.
The service will start at 6:00pm and end at 8:00pm CT.
The center will accept flowers all weekend. The family suggests the Alzheimer's Foundation, should anyone wish to make a donation.
Condolences can be sent to his home at:
7123 Bearden Falls Lane
Humble, TX 77396